Welcome to our Motorcycle Photo Gallery
Welcome To The Motorcycle Photo Gallery Page
Here you can find great photo's of motorcycles belonging to our friends and valued customers.If you would like a photo of your motorcycle displayed here for the world to see, please click the link below and send us your pictures and tell us a bit about yourself.
Entry on to our motorcycle photo gallery page is Free!
If you wish to have your pride and joy displayed on this page, send your picture to -
Please note We reserve the right to edit your submissions in order to view them correctly on this gallery.
---

Nothing like starting them off young! Here we have Paul starting as he means to go on with motorbikes and still very much into them today

Few years on and here is Paul again, the photo on the left shows him in 1978 on his Yamaha DT250 Enduro and whilst he doesn't own that particular machine any more, I'm sure you'll admit that the one he currently has is very nice indeed, excellent 70's classic and much more stylish than modern off roaders.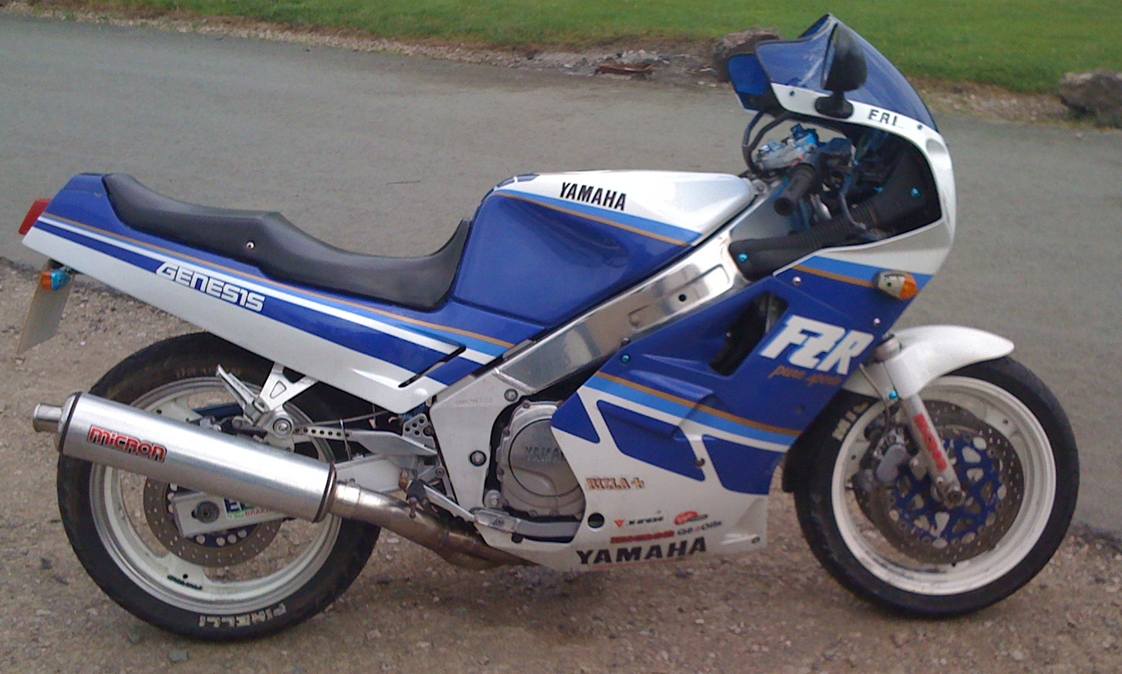 This is Paul's FZR1000 Genesis, now becoming a much desired classic. 20 valve head and lots of horsepower. This picture was taken just after we had completed a top end rebuild and service for Paul, have to say it sounded lovely when we'd finished!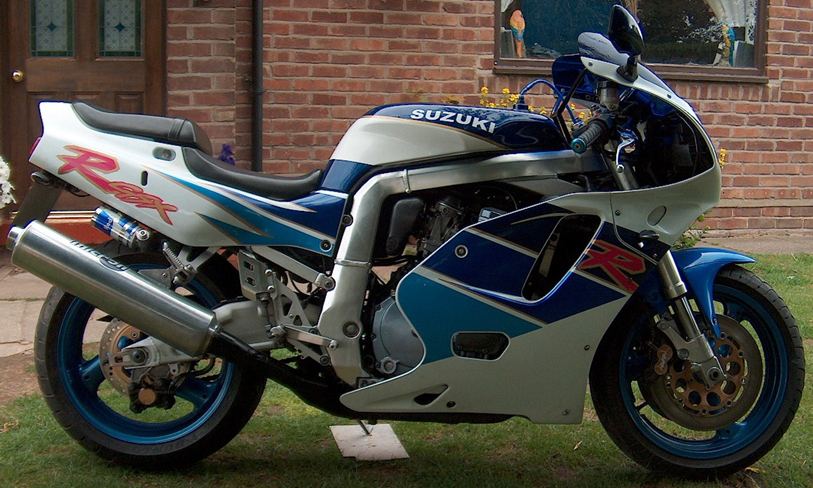 Here we have Andy's GSXR 750. Andy originally bought this bike from us in June and has done some work to improve her. As you can see this now classic early Gixxer is in fine form.

Deb's lovely 1100 Dragstar, cracking custom paint job and it sounds like a "proper" bike! After taking it for a little "test ride" it put a smile on my face.

Here is Bill, Maz and Bikey and their Suzuki GS850 complete with 1970's Watsonian SIdecar. We were very pleased to have fitted this sidecar for Bill and as you can see from the pictures they seem pretty pleased with the outcome including the dog who likes travelling in the chair!
We wish them all many happy miles riding.

Marks 1100 Suzuki Gixer with a very professional trike conversion I have to say this looks very well engineered and was done by the Trike Shop of Cardiff http://www.trikeshop.co.uk. Both Mark and his partner Kate are smashing folk and we wish them both many a happy mile on this great machine!

George's nice custom CX500 themed around his home country. Great paint job and lots of 1 off plated parts. Looks the business.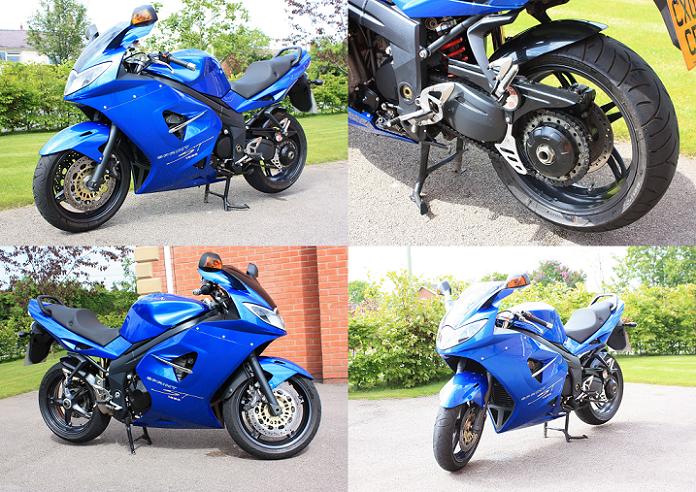 Kens Lovely Triumph Sprint ST which was advertised for sale on our site. Ken has told us he recently sold it but we'll keep a picture here just in case you miss her Ken!.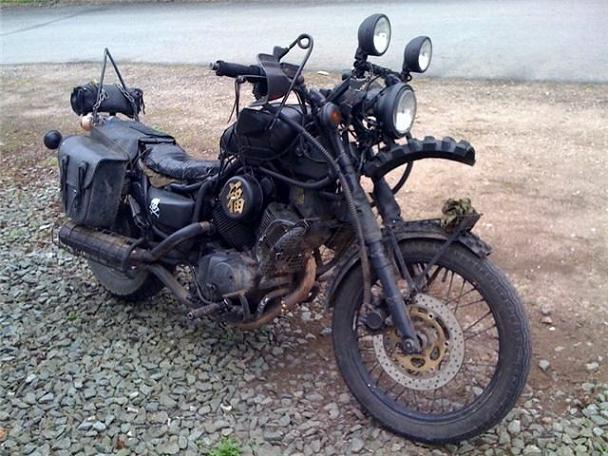 Spike's "Hardly a Davidson" award winning ratter lots of one off's definitely a unique creation as seen recently in 100% Biker magazine.Sadly Spike recently had an accident and is currently recovering, we wish him well.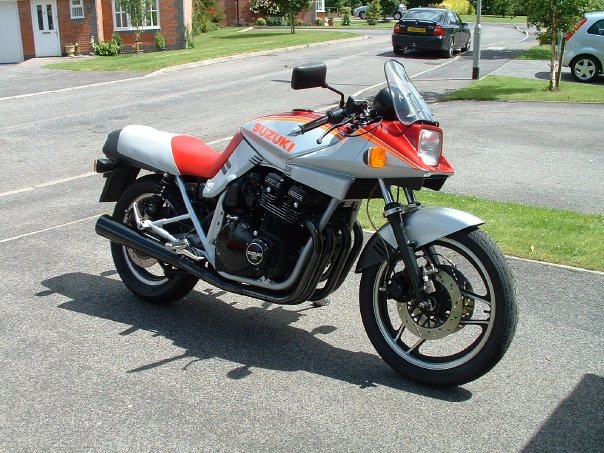 Wayne's 1982 1100 Katana, I love these bikes and this one is my current ride, fully restored with new parts and a cracking new paint job.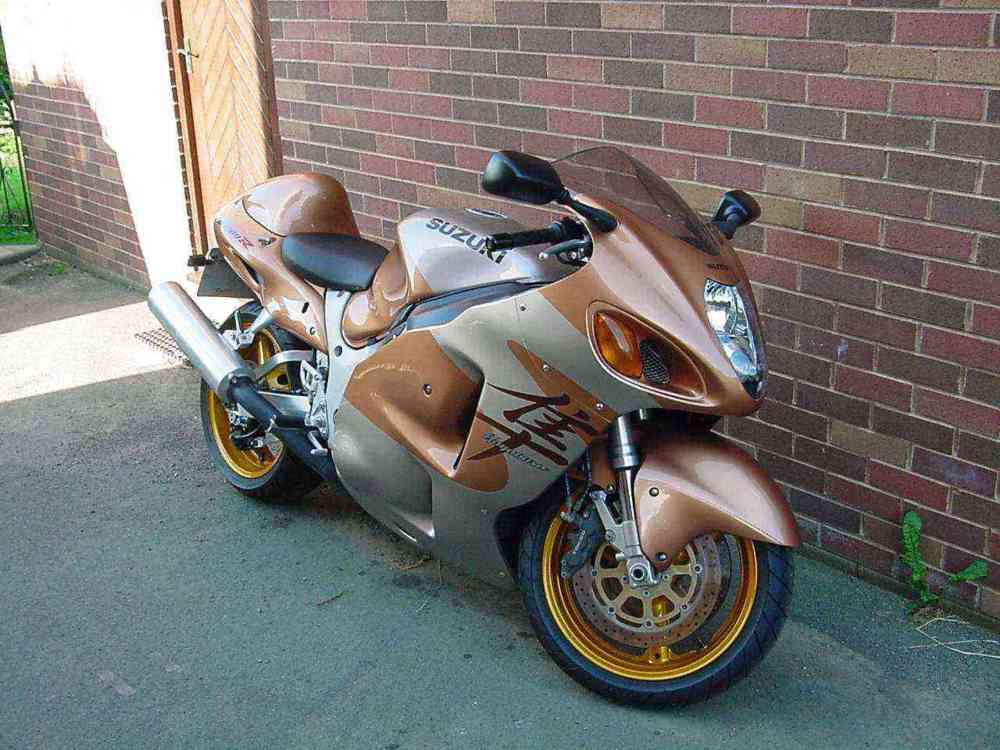 Wayne's 1999 Hayabusa, early unrestricted model, very quick, custom wheels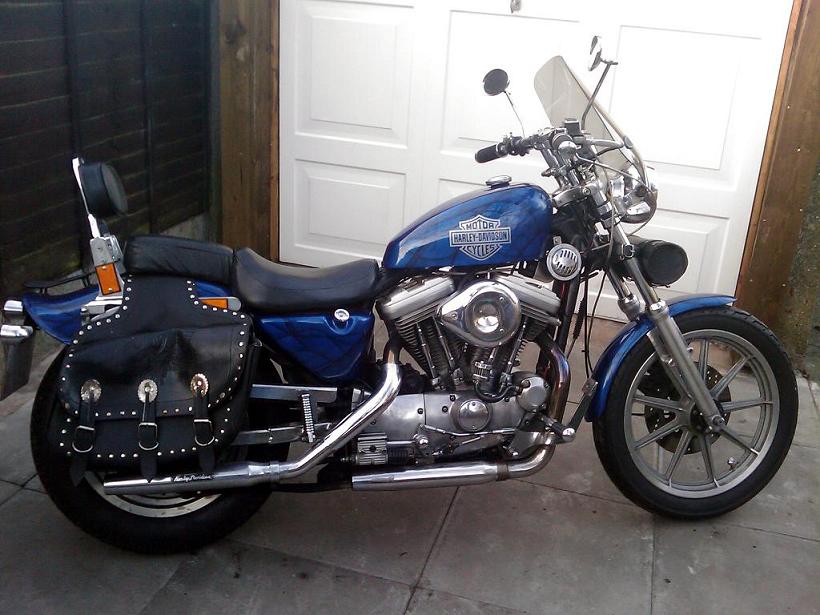 Mark's custom 1200 Sportster, nice, custom paint and lots of add on's
---
Leave Motorcycle Photo Gallery and Go to Homepage