Welcome to our motorcycles for sale page
This is the page where you can look to see what motorcycles for sale are on offer right now. We have a very wide range in tastes when it comes to motorcycles and so we hope that in the fullness of time you will see a turnover of a variety of motorcycles for sale, from little bikes all the way up to the big boys.
This page is not just designed to showcase the bikes that we have to sell but we offer this space to all of you, so that you can showcase your own pride and joy when you need to sell it.
Setting up your own motor cycle classified advert on our site couldn't be easier, simply fill in the contact form at the bottom of this page and we will send you details of what information to send us.
*All adverts on this page are free for a limited time period so send us your details on the form below and we will be in touch*
---
Kawasaki GPX600 For Sale 1996 12 months MOT £899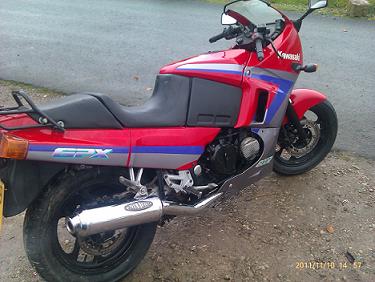 Kawasaki GPX600 1996 on an N plate. This bike runs and sounds nice. The bike will come with a full MOT, check out the video!
if interested, ring use on 01691 770341, we are willing to deliver for £1 per mile.
---
Yamaha FJ1200 For Sale 1986 12 Months MOT £850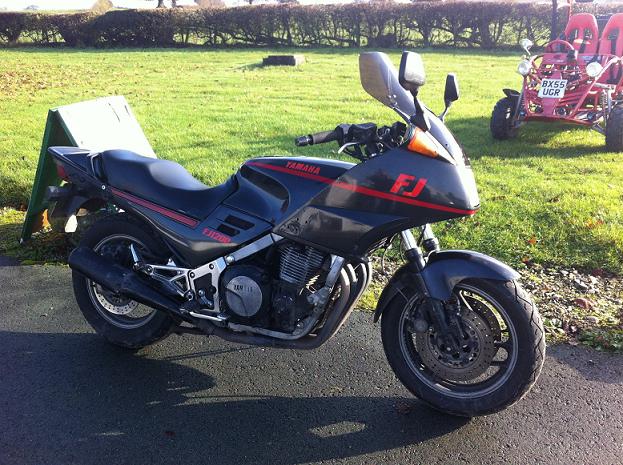 Yamaha FJ1200 1986, nice runner, little worn in the cosmetic department but the bike is 25 years old and pretty much in its original condition. Motad Neta exhaust. This bike will come with a new MOT. Good value for a powerful classic sports cruiser
---